Factors That Drive Cost When Building a Custom Home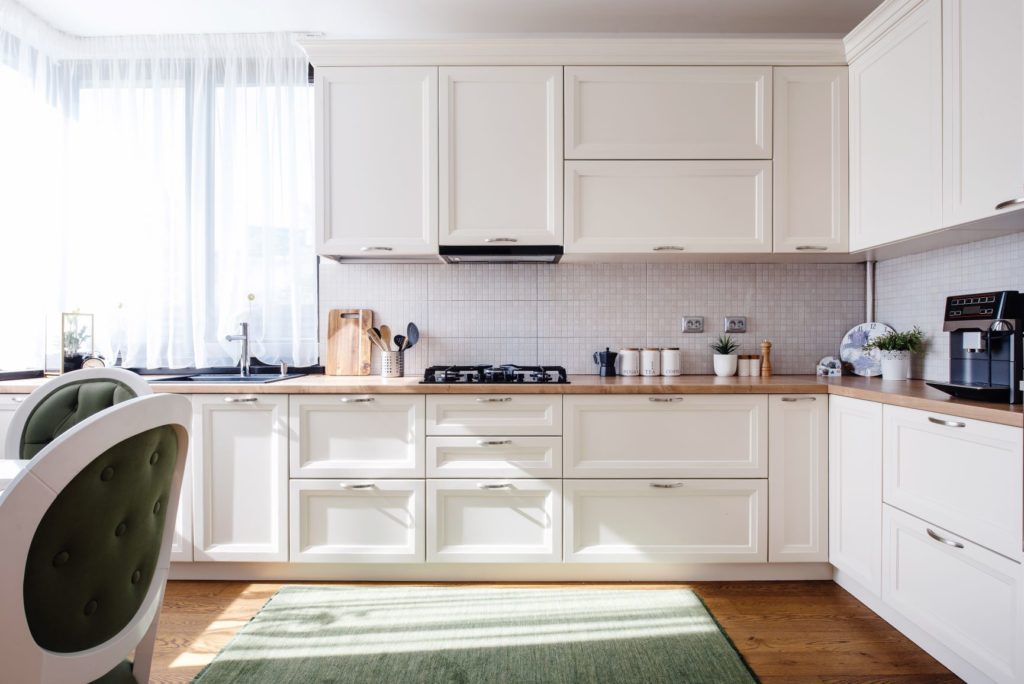 Planning and purchasing your own custom-built home is an empowering experience. Not only does a new house design allow you to customize every detail of your living space, but it is also a powerful form of self-expression. Your custom home builder consults and adheres to your specific house plans and brings your vision to life.
After over 25 years in the building business, Northstar Custom Homes has streamlined the process to build quality homes at an affordable price. The question new clients most often ask us is, "What is it going to cost to build my home?" While the cost of every custom home is different, these are the factors that drive up costs the most.
1. House Size
A bigger structure will cost you more to construct – plain and simple. Home designers will look at your plan's square footage to give an estimate based on available materials and labor. Bigger designs can also increase related costs. For example, a bigger home will require more land to build on, more plumbing and flooring, and so on.
Where first-time home builders often stumble is attempting to change the plan once the building has already begun. It's a simple thing to increase the room's size or add a new one entirely, but it's just as easy to overlook how that adds to the final costs, especially if the building has already begun. That's why you should strive to stick to your original house blueprint and make sure you are satisfied with the design before the team begins construction.
2. Materials Used
What you use to build your custom home matters, but first-time builders are sometimes shocked by the prices they see. While granite and brick are more expensive than wood, that doesn't necessarily make other options inexpensive. Material shortages, transportation costs, and other market factors can drive up the prices of even the most basic materials.
Choice of materials goes beyond the framing and basic structure. How you furnish and finish rooms falls under this category as well. More often than not, kitchens and bathrooms become quite expensive as they're customized further (because they usually have the most fixtures), but this can apply to any room where you choose to have additional fixtures installed.
When you first consult with North Star Custom Homes, we'll go over your plans and discuss material options with you. We quote current prices so you have a solid baseline for what your chosen materials will cost and how everything will fit into your budget.
3. Design Complexity
In some ways, design complexity relates to size, but not always. While a more complicated home design may increase its size, it could also feature more closets, or countertops, or multiple stairways. If we think of a house as a series of empty rooms, complexity happens when we add to them.
Homes require specific supports in their structure to be safe and livable. Everything that goes into the home's design requires those supports to be adjusted accordingly. Even changes you may think of as simple additions, like hallways, require specific support to ensure the structure is sound.
This isn't to say you shouldn't pursue complex designs if you want to. Modern home design can account for virtually any features you can think of and allow for visually stunning homes. A unique design can add charm and value to a home should you choose to sell it sometime in the future. Just be sure to go over it with your building team first to make sure the price won't break your budget.
4. Chosen Location
When it's time to select a location to build your custom house, the first thought for most designers is the neighborhood. They'll look at surrounding property values, crime rates, costs of schools and local utilities, and proximity to emergency services and consider those when looking at spots to build on. These factors aren't just for the convenience of those living there: they can increase the lot's price.
However, work sometimes needs to be done to the land itself to build a structure safely. While house builders can handle this problem, it can be a surprise for clients.
Some needed changes are obvious. For example, the crew will have to level uneven terrain (also known as grading) before they can build a foundation. Others, however, may only come up as construction progresses, like encountering layers of rock. This kind of work can be difficult to account for, but your team should give you an estimate, so you know what to keep on hand just in case.
Build With North Star Custom Homes
At Northstar Custom Homes, building homes is our passion. We build to suit from design conception to the finished project. Northstar Custom Homes is focused on you from beginning to end and we walk with you every step of the building process.
Whether you're looking to follow a specific floor plan or looking to have the best possible view, let our team help you make your visitation reality. Home builders in Waco can count on us to make their dream home come to life.
If you're ready to take the next steps to turning your dream home into reality, contact us today.